RAGOM has rescued almost 100 dogs from Turkey. From Turkey? Yes, thousands of dogs live on the streets in Turkey, including many Golden Retrievers. Goldens were once considered a status symbol in Istanbul, but over time they became "common" and devalued. Many owners abandoned their dogs to fend for themselves.
In the spring of 2015, a Golden Retriever rescue organization in Atlanta, Georgia worked with Turkish humane volunteers to transport the first group of rescued dogs to the United States. RAGOM joined the mission in the autumn of 2015 and continues to raise funds and coordinate the transport of these dogs to Minnesota.
Meet our Turkish alumni at Goldzilla, as well as some of our newest Turkish arrivals. To learn more, visit the Turkish Goldens – Rescued by RAGOM Facebook page or ragom.org.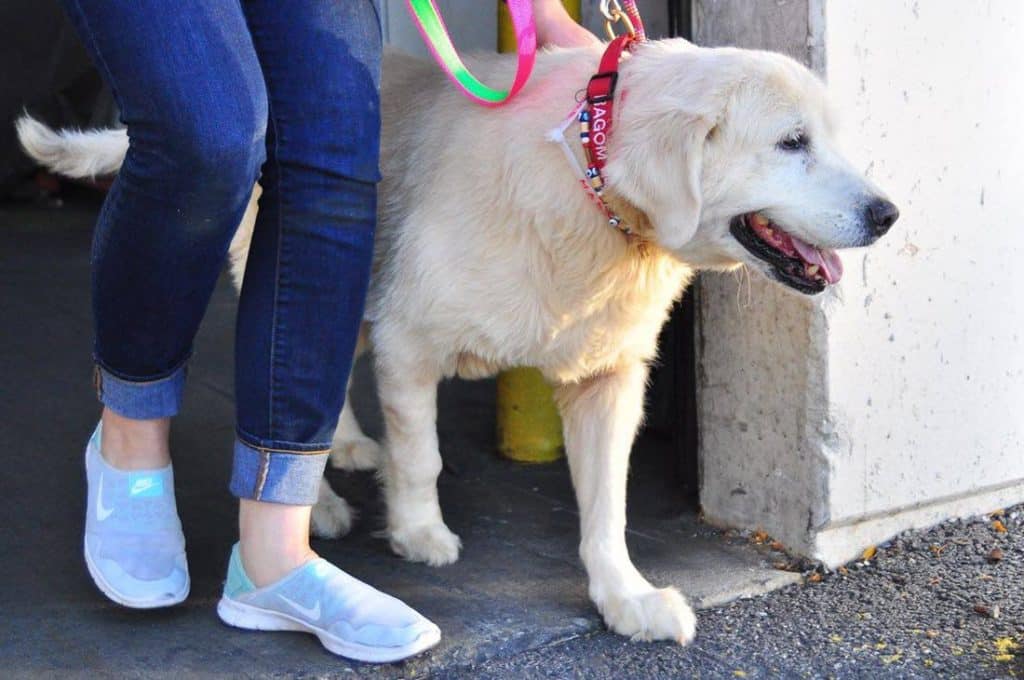 A Turkish Golden takes her first steps on American soil.