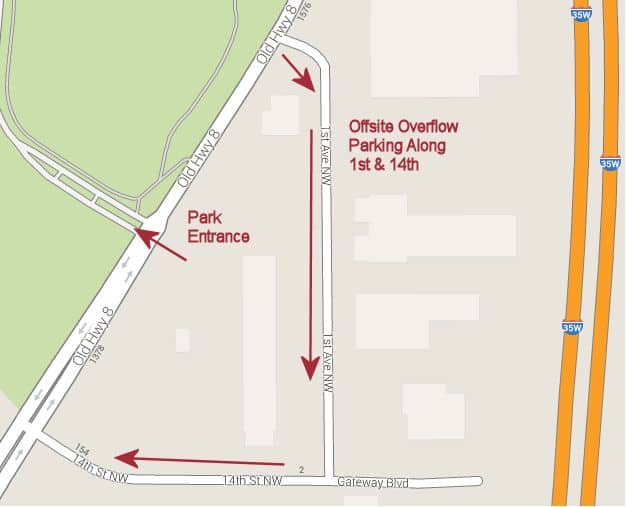 Although there is ample parking in the park's lots, overflow parking is available just east of the park entrance along 1st Avenue NW and 14th Street NW.
A FREE shuttle bus will run every 15 – 20 minutes from 9:00 AM until 2:15 PM.
The shuttle will loop from the offsite overflow parking area to each of the park lots, including the beach. Leashed dogs are welcome on the bus. If you are catching a ride from the beach to another lot or main event area, please make sure your dog is sufficiently clean and dry before boarding the bus.
All dogs must be on a short leash, have up-to-date vaccinations and rabies shots, and be under the control of an adult while on the bus.